Forklift Railing & Bollard Repair
---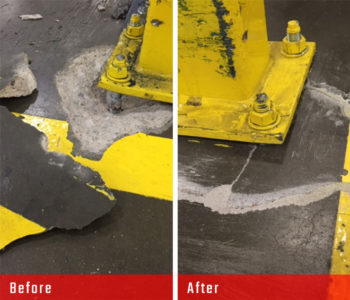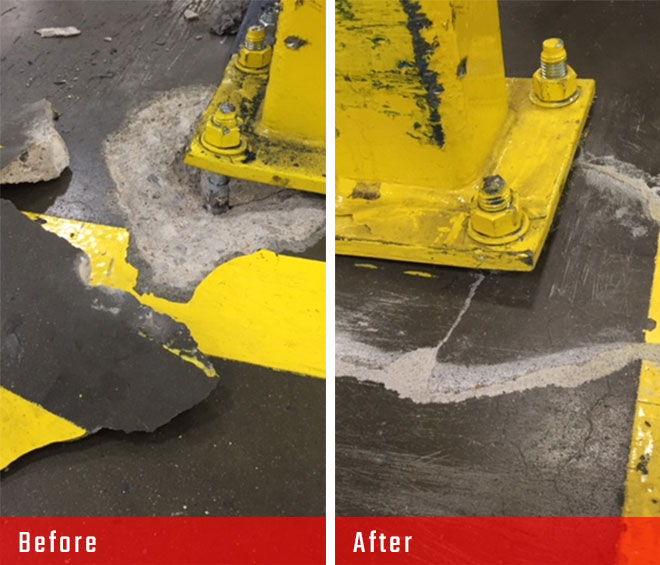 In a battle between forklift and bollard at Piston Automotive, the forklift won. In fact, it knocked over the bollard. CCS was called in for a concrete foundation repair that would be strong enough to hold the bollard upright again and regain structural integrity. Nothing can slow down manufacturing and warehouse industry, and it's difficult to repair forklift-related damage to concrete. CCS performed the repair in just 30 minutes, and it was ready for forklift traffic in just 15 minutes. The bollard is solid, ready to take on the next bump.
"I have been in the maintenance industry for 25 years, and could never find a product that I could repair concrete from forklift damage, then I found the Pro Choice concrete patch, which works better than anything I have ever tried, and is fast drying, which is a must in the manufacturing industry. I will never use anything else again, thank you."
Tom Wenzel, Piston Automotive
Project Time – 30 minutes
Industry:
Warehouse
| Repairs:
Bollard Repair
,
Forklift Railing & Bollard Repair
---
Have questions about repairing concrete for your facility?