Minimal Disruption to Business As Usual
Concrete repair that goes with the normal flow of business.
For retail or convenience stores, concrete surfaces are under constant stress from traffic and the elements. You can't shut down every time your concrete needs repaired, and your budget can't withstand the seemingly unending need for repair.
With Commercial Concrete Solutions' concrete repair technology, disruptions are kept to a minimum and the repairs are a fraction of the cost to tear out and replace. Better yet, they're long term and guaranteed.
---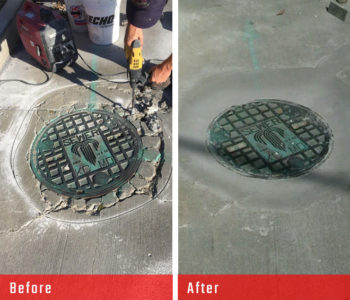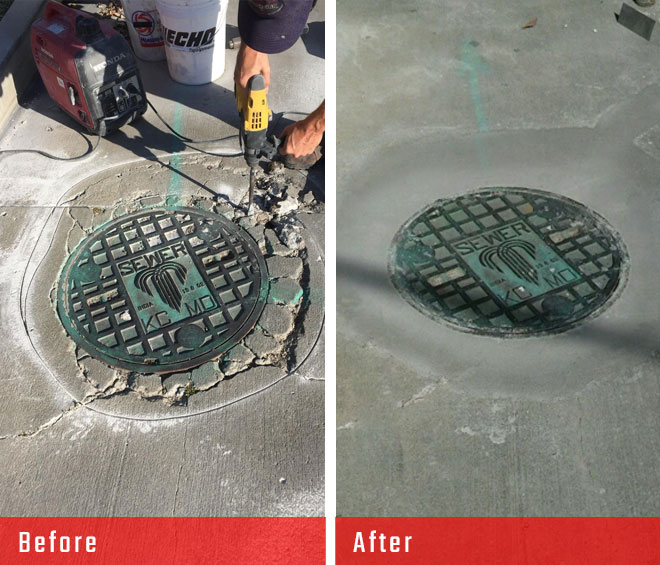 CCS was trusted to repair spalling around the manhole on the grounds of Casey's General Store in Platte City, MO. The spalling issues were not only an eye sore, they were posing an issue to traffic coming in and out of the lot. Of course, the area sees a lot of customers come and go, so the repairs needed to be quick. With Commercial Concrete Solutions' technology, the repairs were completed and ready for customer traffic in just three hours.
Industry:
Retail and Convenience
| Repairs:
Parking Lot Repair
,
Spall Repair
,
Trip Hazards
---
---
---
---
Have questions about repairing concrete for your facility?