Keep the Cold Storage Operation Running
Concrete repair regardless of the temperature.
Concrete repair in cold storage facilities used to mean shutting down to raise the temperature most concrete repair products require for usage. Not with Commercial Concrete Solutions' products and processes, which work at -20 degrees. When bumps and hits from forklifts and equipment happen, the damage leads to hazardous conditions that put employee safety and product quality at risk. Employees face trips and falls. Products can fall off forklifts operating on uneven surfaces.
With CCS, quickly repair concrete surfaces in the coldest conditions and return to service in as few as 15 minutes after the repair is complete.
---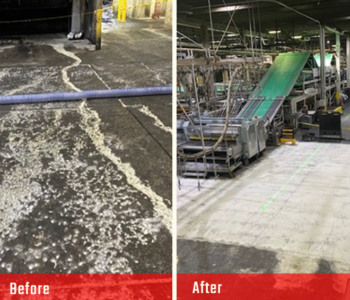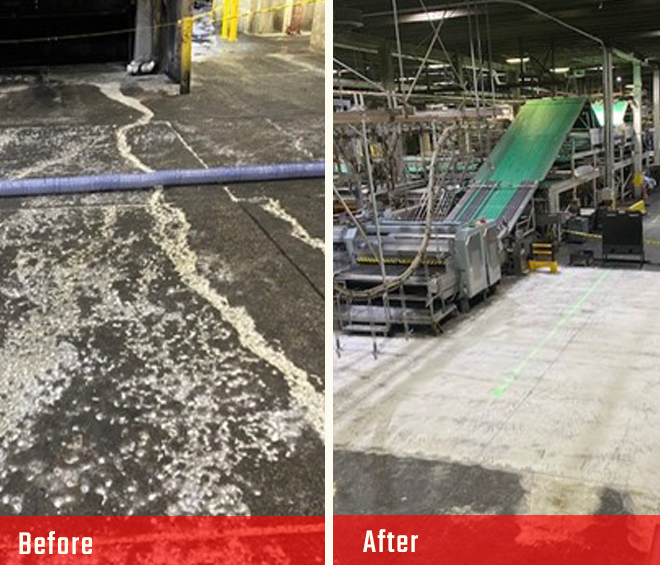 National Beef had a 1,400 SF production area concrete floor that was pitted and had several trenches worn into it causing damage to the wheels of their industrial carts – which cost several thousand dollars to replace! Tearing out and replacing the concrete would have cost the company thousands in downtime. We worked around the clock and completed the entire job in 32 hours. We were able to go in and fill all of the pitted areas and trenches. Then we applied a chemical resistant coating. The client was so pleased they had us do the same process on another area right away.
Industry:
Cold Storage
,
Warehouse
| Repairs:
Cooler / Freezer Repair
,
Spall Repair
---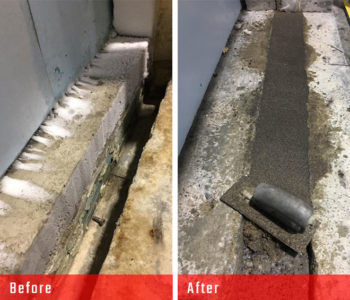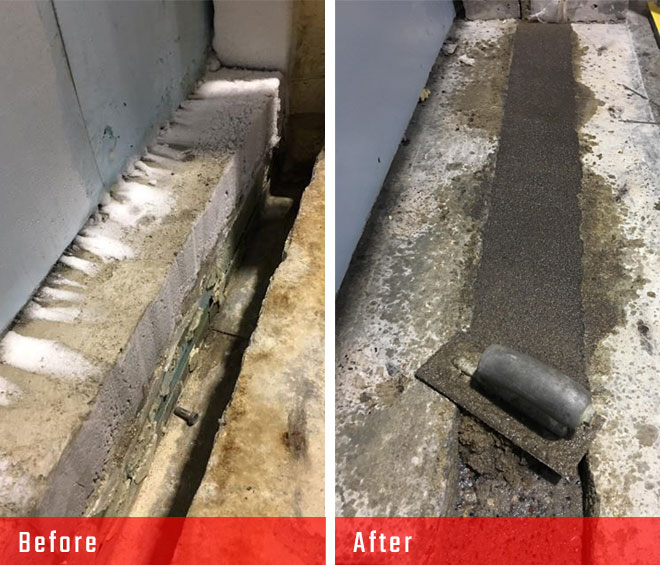 Concrete surfaces at Nor-Am Cold Storage take their fair share of abuse, and considering the frigid temperatures inside, replacing them is impossible without effecting operations. Traditional concrete replacement isn't effective or recommended at cold temperatures. And, cold patch doesn't last. Nor-Am Cold Storage had concerns with cracks and spalls on their flooring and contacted CCS to repair them.
In less than a day and without muss or fuss, CCS repaired each crack and spall on this refrigerated cold storage industrial flooring, which eliminated trip hazards lessened wear and tear on equipment.
CCS offers concrete repair services to customers in Kansas City, Overland Park, Independence, and the surrounding areas. Don't wait for costly replacements, contact our concrete repair experts today!
Project Time: 1 day
Industry:
Cold Storage
| Repairs:
Cooler / Freezer Repair
,
Spall Repair
---
Have questions about repairing concrete for your facility?