Parking Lots & Pothole Repair
---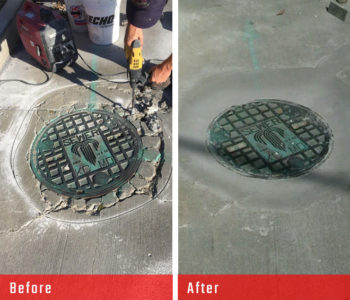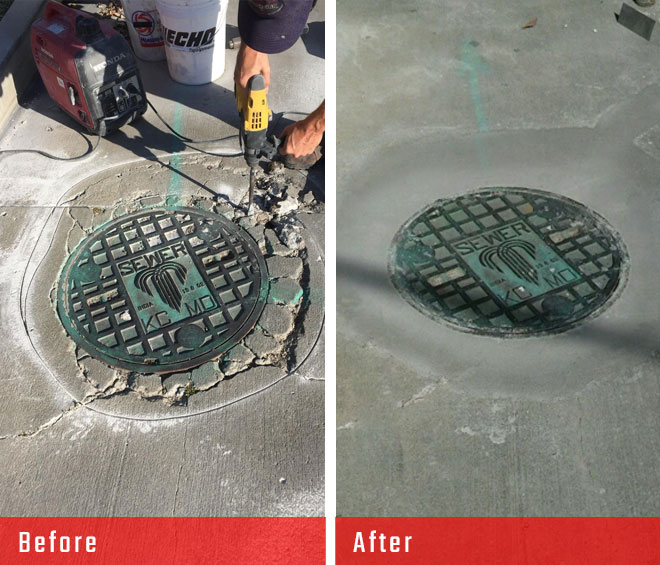 CCS was trusted to repair spalling around the manhole on the grounds of Casey's General Store in Platte City, MO. The spalling issues were not only an eye sore, they were posing an issue to traffic coming in and out of the lot. Of course, the area sees a lot of customers come and go, so the repairs needed to be quick. With Commercial Concrete Solutions' technology, the repairs were completed and ready for customer traffic in just three hours.
Industry:
Retail and Convenience
| Repairs:
Parking Lot Repair
,
Spall Repair
,
Trip Hazards
---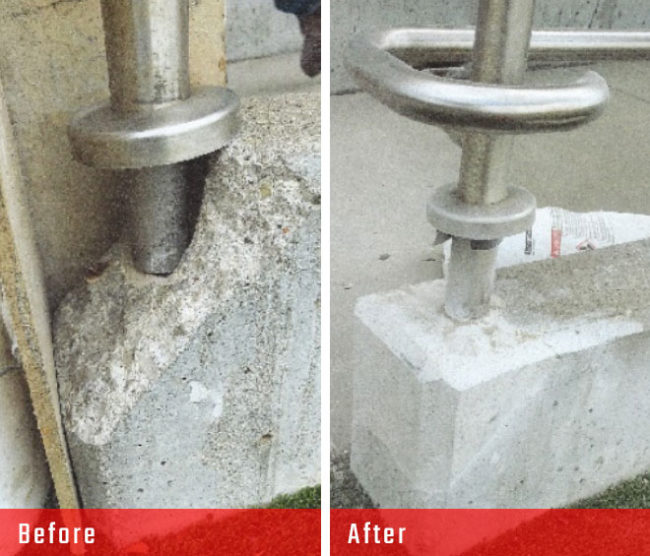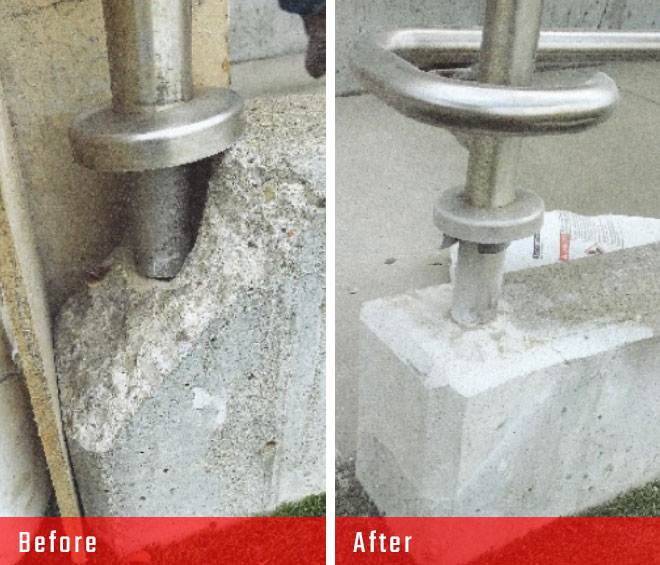 CCS repaired 125 feet of decaying walkway and parking lot entry points.
Children's Mercy Hospital knows that tripping and walking hazards are unacceptable in a healthcare environment. They also know they can't afford to shut down entire walkways and parking lots for days or weeks. That's why they call on Commercial Concrete Solutions to repair, not replace, their important exterior concrete surfaces.
The Commercial concrete contractors at CCS are experts in commercial concrete repairs. Contact them today for all of your concrete repair requests.
Project Time – 3 hours
Industry:
Healthcare
| Repairs:
Parking Lot Repair
,
Trip Hazards
---
Have questions about repairing concrete for your facility?