Patient Safety Is Your Priority
Concrete repair specifically for hospitals and healthcare environments.
Providing safe, high-quality patient care is a hospital or other healthcare facility's most fundamental purpose. While exceptional patient care teams and protocols are key to achieving that purpose, the goal can only be fully met in a healthcare facility that extends their focus on patient care to having an accessible, well-maintained exterior environment as well.
Commercial Concrete Solutions' efficient and durable concrete repair ensures patients, staff and visitors can navigate entries and exits on safe concrete surfaces.
---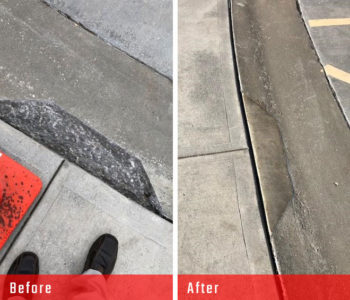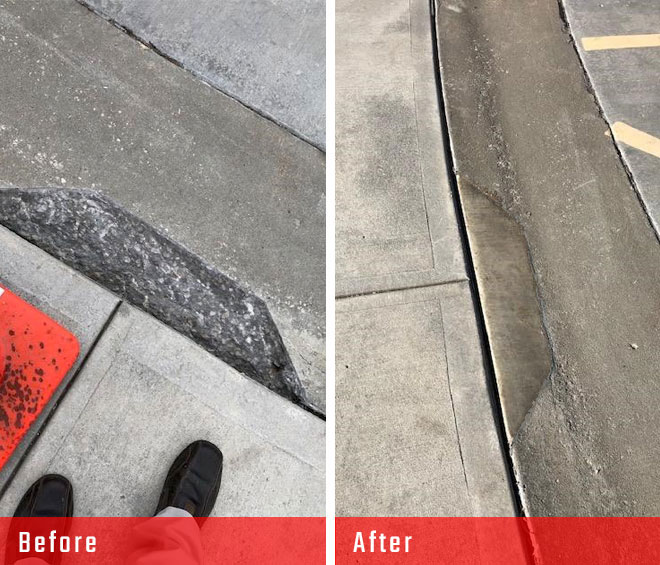 Spalls were turning parts of St. Luke's East Hospital's walkways and ADA ramps into hazard minefields. It's inconvenient to so many patients and guests to cordon off the very areas designed to provide easy accessibility to the hospital. Instead of disrupting normal access for the days it would normally take to replace spalls, CCS repaired them across walkways and ramps in just one day. Thanks to the material and process we use, the concrete repairs were ready for foot and wheel traffic in just 15 minutes.
Project Time – 1 day
Industry:
Healthcare
| Repairs:
Spall Repair
,
Step Repair
,
Trip Hazards
---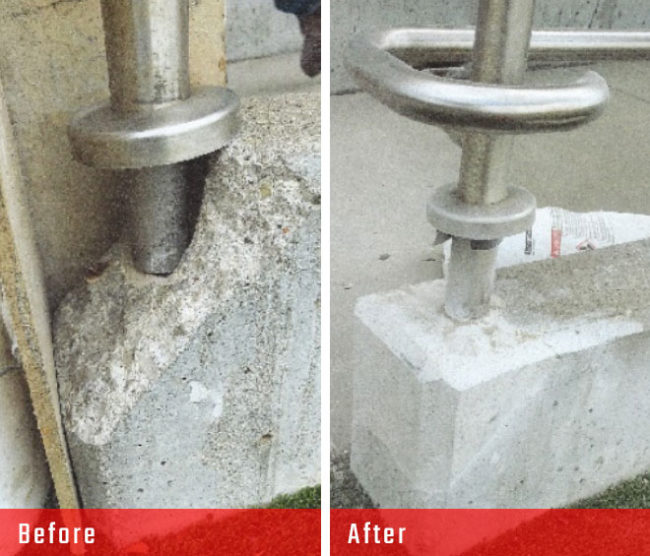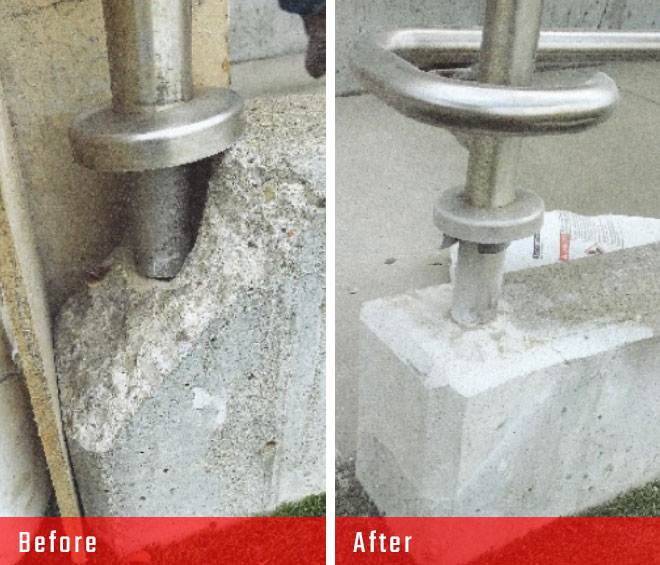 CCS repaired 125 feet of decaying walkway and parking lot entry points.
Children's Mercy Hospital knows that tripping and walking hazards are unacceptable in a healthcare environment. They also know they can't afford to shut down entire walkways and parking lots for days or weeks. That's why they call on Commercial Concrete Solutions to repair, not replace, their important exterior concrete surfaces.
The concrete contractors at CCS are experts in commercial concrete repairs. Contact them today for all of your concrete repair requests.
Project Time – 3 hours
Industry:
Healthcare
| Repairs:
Parking Lot Repair
,
Trip Hazards
---
Have questions about repairing concrete for your facility?