---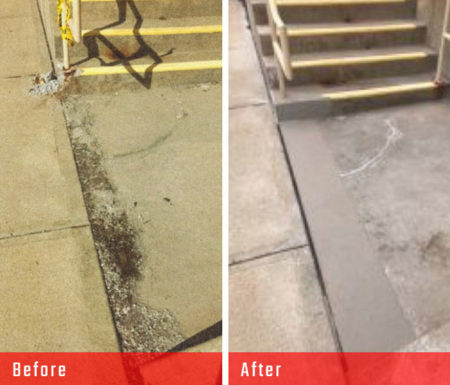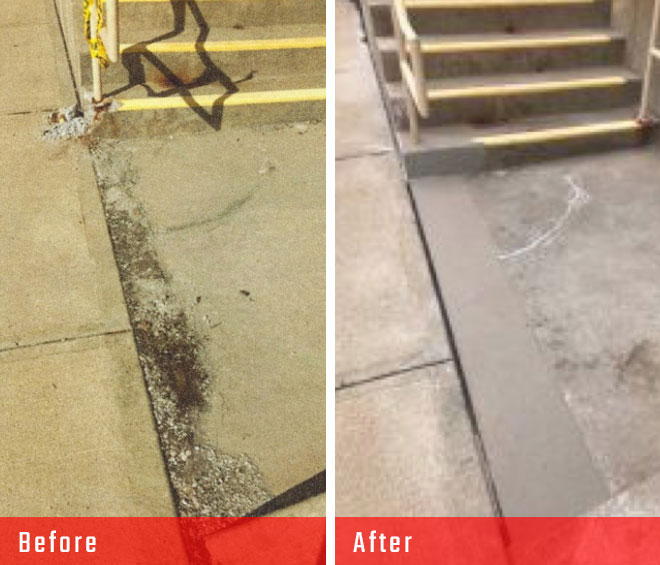 Not only was Block Real Estate Services dealing with unsightly concrete damage to a step corner at the handrail and walkway leading to the stairs, but also that damage could chip away at the handrail's integrity. The longer it remained in disrepair, the more extensive and expensive the replacement would be. To avoid costly replacement and eliminate risk to the public, Block Real Estate Services called in CCS to repair the concrete instead of replace. Our team repaired the spalls causing an eyesore and trip hazard in a matter of hours.
Project Time – 3 hours
Industry:
Retail and Convenience
| Repairs:
Handrail Repair
,
Step Repair
---
Have questions about repairing concrete for your facility?