---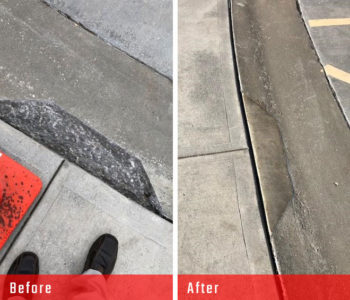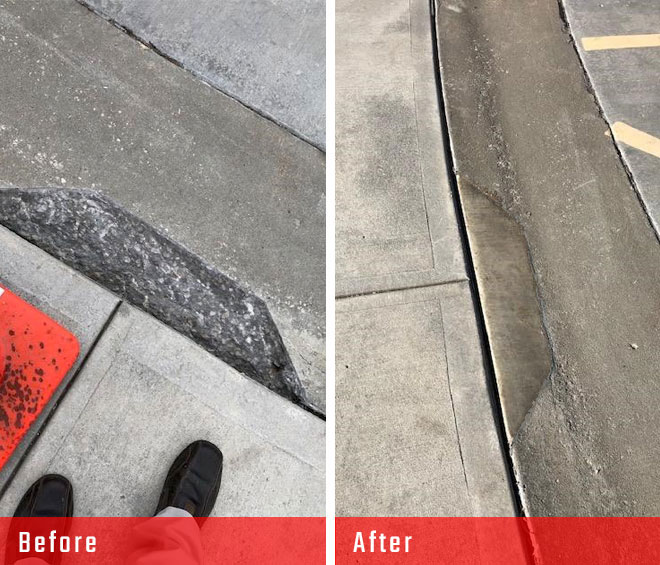 Spalls were turning parts of St. Luke's East Hospital's walkways and ADA ramps into hazard minefields. It's inconvenient to so many patients and guests to cordon off the very areas designed to provide easy accessibility to the hospital. Instead of disrupting normal access for the days it would normally take to replace spalls, CCS repaired them across walkways and ramps in just one day. Thanks to the material and process we use, the concrete repairs were ready for foot and wheel traffic in just 15 minutes.
Project Time – 1 day
Industry:
Healthcare
| Repairs:
Spall Repair
,
Step Repair
,
Trip Hazards
---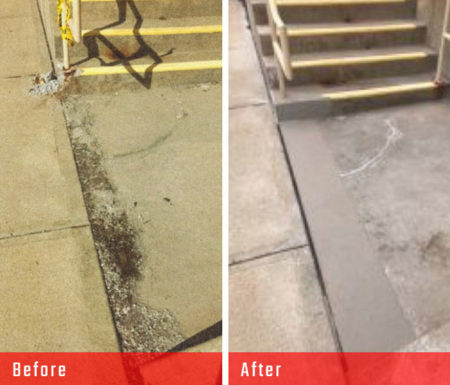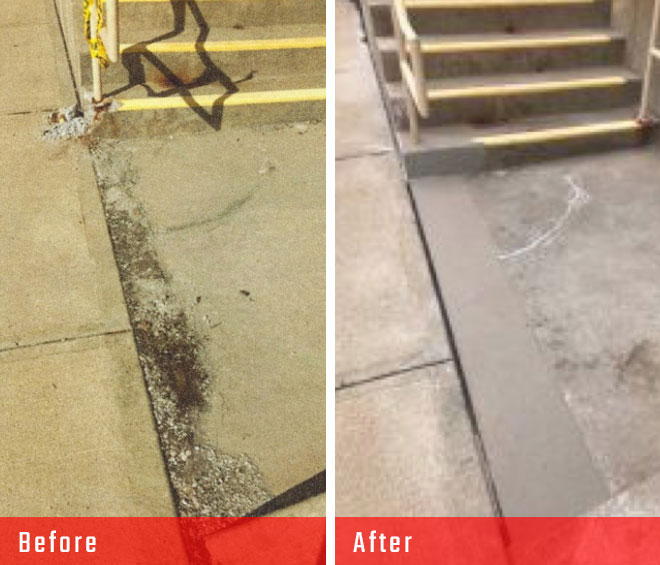 Not only was Block Real Estate Services dealing with unsightly concrete damage to a step corner at the handrail and walkway leading to the stairs, but also that damage could chip away at the handrail's integrity. The longer it remained in disrepair, the more extensive and expensive the replacement would be. To avoid costly replacement and eliminate risk to the public, Block Real Estate Services called in CCS to repair the concrete instead of replace. Our team repaired the spalls causing an eyesore and trip hazard in a matter of hours.
Project Time – 3 hours
Industry:
Retail and Convenience
| Repairs:
Handrail Repair
,
Step Repair
---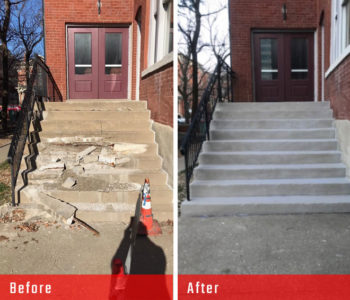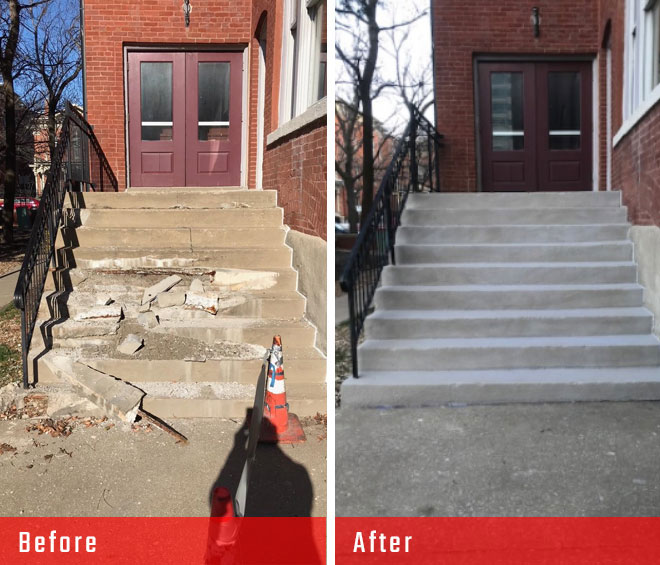 Quality Hill Apartments had a deteriorating staircase, which was a serious trip hazard and an eyesore for residents and prospective tenants. Rather than inconveniencing residents for a long period of time and using budget to replace the stairs, Quality Hill's management team contacted CCS. Our team was able to overlay and repair, not replace, the stairs at a fraction of the cost with the same longevity of a replacement job. Plus, the stairs help keep the property's curb appeal high for residents and those considering living in this historic neighborhood. If you are looking for a concrete repair service in the Kansas City or surrounding area, contact our commercial concrete repair contractors today.
Project Time – 2 days
Industry:
Property Management
| Repairs:
Spall Repair
,
Step Repair
,
Trip Hazards
---
Have questions about repairing concrete for your facility?