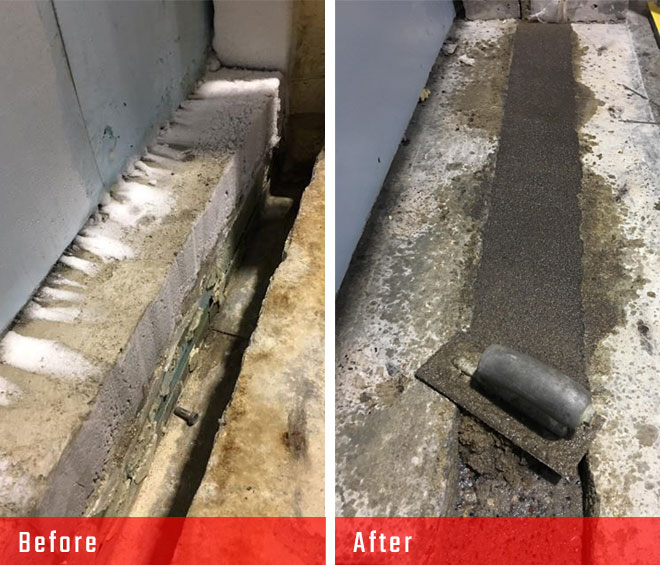 Concrete surfaces at Nor-Am Cold Storage take their fair share of abuse, and considering the frigid temperatures inside, replacing them is impossible without effecting operations. Traditional concrete replacement isn't effective or recommended at cold temperatures. And, cold patch doesn't last. Nor-Am Cold Storage had concerns with cracks and spalls on their flooring and contacted CCS to repair them.
In less than a day and without muss or fuss, CCS repaired each crack and spall on this refrigerated cold storage industrial flooring, which eliminated trip hazards lessened wear and tear on equipment.
CCS offers concrete repair services to customers in Kansas City, Overland Park, Independence, and the surrounding areas. Don't wait for costly replacements, contact our concrete repair experts today!
Project Time: 1 day